News
KMG Prestige – Top Places to Work in Michigan
KMG Prestige was named is #10 on the list of Top Places to Work in Michigan for 2018.  The evaluation for the Top Workplaces program is based upon feedback from our employees. We had outstanding participation to the survey, and are honored to have been selected for the award.  The accomplishment is truly a reflection of our team, and we sincerely appreciate our teams continued commitment to KMG Prestige.
News
Michigan Community Manager Celebrated
Shawn Vetengle, Community Manager at Bridgton Place Townhomes in Saginaw was recently presented a Citizen Citation Award from the Saginaw Police Department, and was also awarded a Citizen's Citation by the Michigan Attorney General's office. Shawn has been with KMG since 2011 and is a great asset not only to us, but to the community she works in as these citations demonstrate.
KMG Goes to the Olympics
Several team members from the Mt. Pleasant Support Center volunteered as the "Move-In Crew" for the 2018 Special Olympics State Summer Games at Central Michigan University on May 31, 2018. It's so great to work for an organization that provides us with a paid day to volunteer within our communities, and for us to find ways to give back.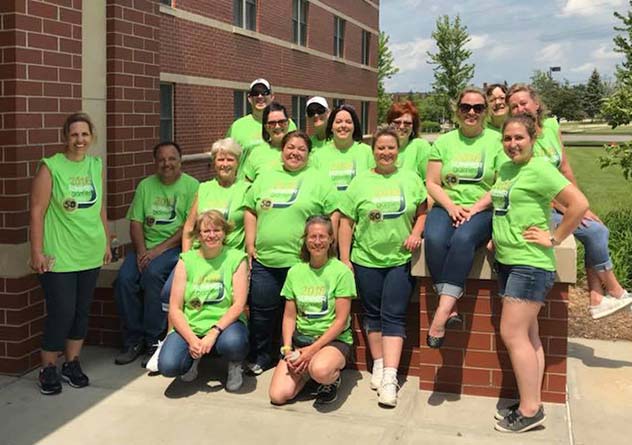 Grand Opening in Michigan
KMG Prestige welcomes the newest General Capital owned property, Berkshire Muskegon. Berkshire Muskegon is a newly built, beautiful 84-unit family housing property located in Muskegon, Michigan.
KMG Welcomes New Partners
KMG Prestige is proud to announce our newest partnerships with Stonebridge Global Partners, Time Equities Inc. and Sterling Investment Group. The ownerships have properties located in Grand Rapids, Michigan, Utica, Michigan, Chicago, Illinois and Toledo, Ohio.